The FutureDAMS webinars are an open academic seminar series for everyone interested in the design and assessment of water-energy-food-environment (WEFE) systems. Our research consortium, along with invited guest speakers, will be presenting our research on themes including:
Water resources / power system simulation and optimisation
The social impacts of dams
Political science and governance
Climate, ecology and hydrological science
Economic analyses of dams, including food, agriculutre and livelihoods
Financing dams
To register for a webinar, click the register button by each title.
Presentations will usually follow a standard academic 30-minute format + 15 minutes for questions and moderated discussion. The webinars will take place every two weeks on Zoom and recordings of the webinars will be made available afterwards.
Complete the sign-up form to receive information about upcoming presentations and news from FutureDAMS. If you would like to present a FutureDAMS webinar, please contact Rose Sumner.
Sign up to our e-news for updates:
The ex-ante economic analysis of investments in large dams: a brief history
Dale Whittington, University of Manchester. Tuesday 16th June 2020, 4pm.
Register
We explore the history of ex-ante assessment of large dams, paying particular attention to six key developments that have occurred since the 1950's and the gap between academics and practitioners to highlight the need for a new era of engagement. More…
Alternative models of irrigation development in Ghana

Roshan Adhikari, Global Development Institute, University of Manchester
Tuesday 30th June 2020, 3pm
Register
More details coming soon.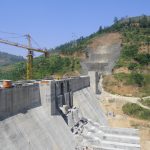 Meeting Africa's Latest Dam Builders: The Indian ExIm Bank, 'Entrepreneurial' Companies and the Outcomes of South-South Cooperation
Barnaby Dye, The Global Development Institute, University of Manchester
Tuesday 14th July 2020, 3pm
Register
More details coming soon.